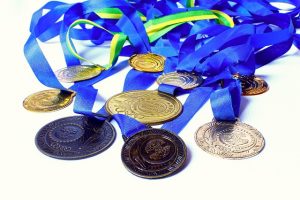 When it comes to athletics, Kenyans reign supreme and the Rio Olympics are just another arena for them to take our breathe away. The prediction is that Kenya will have a great gold swoop. But the super powers will not take this lying down. Everyone comes to the Olympics to win.
Kenya is predicted to win at least seven gold medals in the Rio Olympics that started on Friday.
Most of them will come from track and field events which begin next Friday with the women's 10,000 metres final.
The gold medal estimate predicted by athletics experts, including legendary Kipchoge Keino, is based on Team Kenya's performance at the World Athletic championships in Beijing last year in which the country was top of the athletics table with 16 medals, seven of them gold. Click To Read More